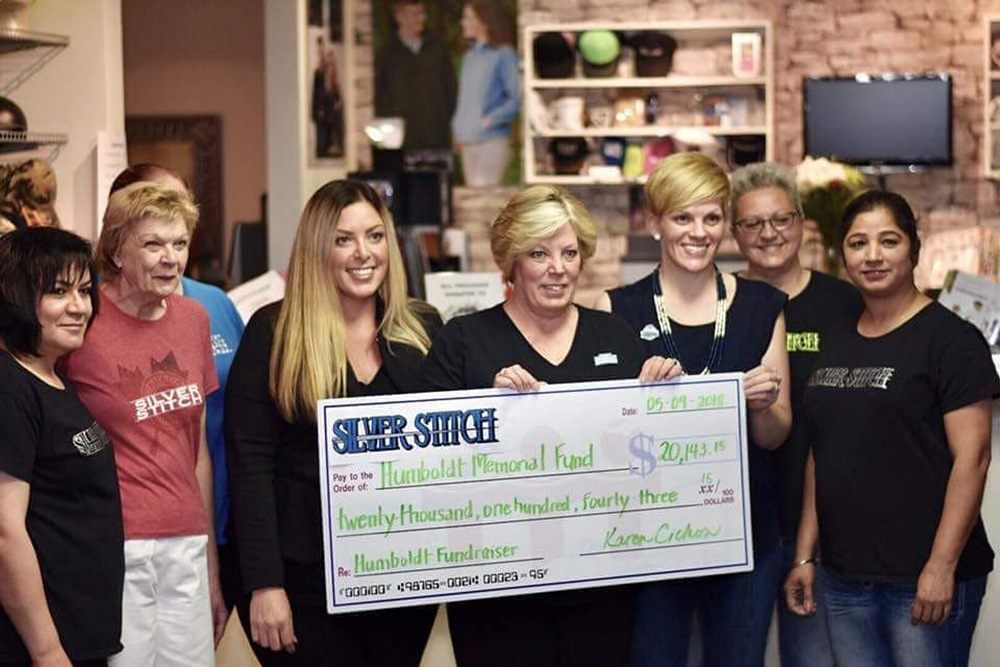 Humboldt Broncos Fundraiser

On Wednesday April 11, 2018, Silver Stitch Embroidery announced an initiative to raise funds to assist the victims of the Humboldt bus crash in Nipawin Saskatchewan. Humboldt logo pins, t-shirts and crests were sold.
The fundraiser was met with an overwhelming outpour of support from the residents of Windsor-Essex County. We would like to thank them for their patience and understanding as they waited in long lines while our limited staff worked to fulfil requests at a pace that often exhausted our resources. We would like to extend thanks to the kind people that refreshed our staff with gifts of coffee, donuts, and food.
We were contacted by people far and wide, wanting to donate and show their support to the victims. Residents from all across Canada reached out to purchase pins from Kingsville, Toronto, Niagara, Kingston, Edmonton, Winnipeg, Calgary, Saskatchewan, among others. We were humbled to receive orders from the Niagara Police, the NHL, and the 2018 Memorial cup in Regina, Saskatchewan.
We are thrilled to announce that Motor City Credit Union will be on location at Silver Stitch Embroidery on Wednesday May 9, 2018 to present a cheque for $20,143.15 to the Humboldt Bronco's Memorial fund.